In Harm's Way, The New York Times
Medical workers photographed at the height of the Covid-19 pandemic in New York City.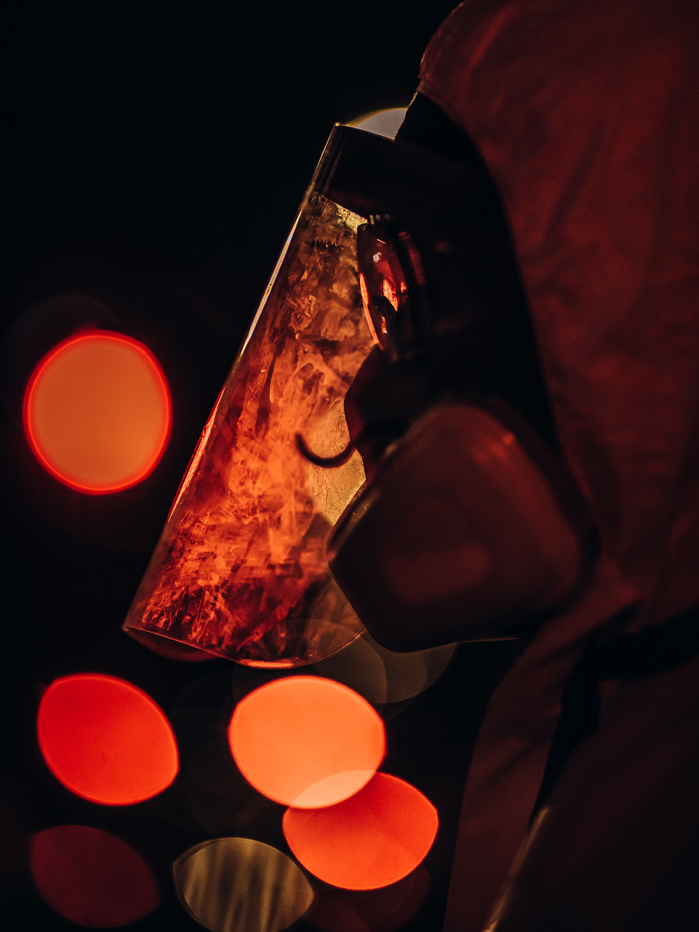 Daniel Akinyemi, ICU Nurse
"Our I.C.U. is very busy. It's all Covid and there are so many deaths. A lot of the patients that I've been taking care of, they go within three days.

The phone rings relentlessly with family and friends seeking updates. A lot of times you don't want to take off your P.P.E. to answer the phone because you could put yourself at risk. So usually I will put a glove over the phone so that I can answer.
About a month ago, I had a patient on a ventilator whose husband kept calling. When I spoke with him, he said he believed in God and the power of a miracle. We said a little prayer together over the phone and I asked, "Does she have a favorite song?"
He said she's been singing Blue Bayou ever since they met. When she does laundry, when she does her hair. I knew the song and I said, "I will sing it for her."
I play songs for patients on my phone. I found out that you can have your iPhone in a sandwich bag and you can actually unlock it with your thumb. I sang it to her while it was playing. And I read her favorite verse in the Bible, Psalm 23.
The monitor started going off. Basically she started sucking in the air that the ventilator was providing. I was on her right side and she was looking toward the right. So I quickly moved to the left, and she turned to the left. I called a couple of my co-workers and everyone was happy.
She was weaned off the ventilator the next day.
When a patient is recovering, it's just like a baby was born, you know?"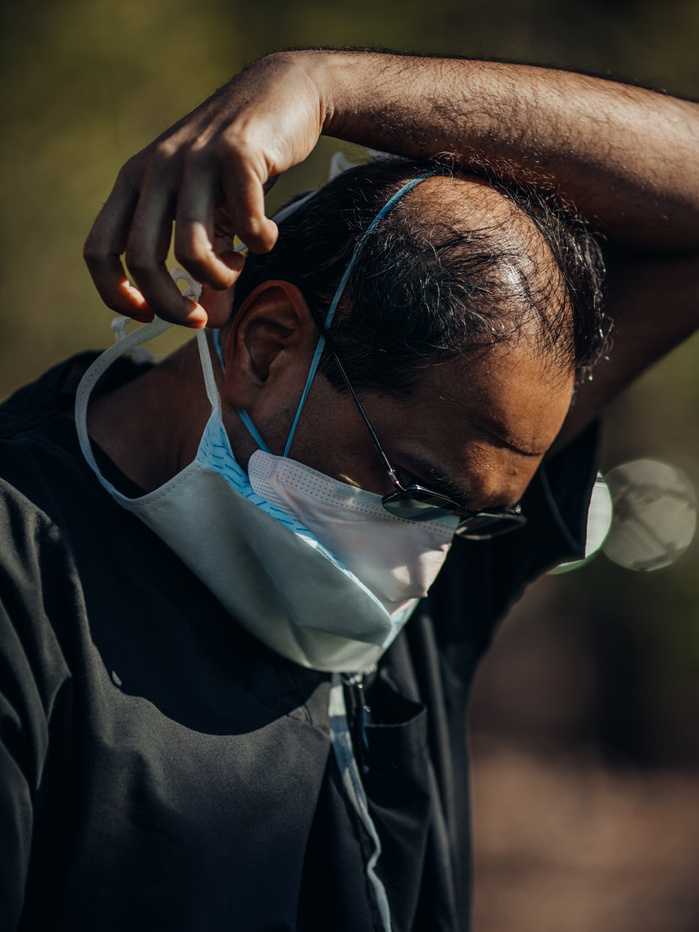 Manish Garg, E.R. Doctor
"The most difficult night involved managing multiple patients suspected of having Covid. This was the night of April 3 into April 4.

The first patient was intubated and began to lose her blood pressure. We tried to find her family but in the end it was us who had to comfort her so she wasn't alone.
The second patient was in her 30s. We watched her slowly devolve through the shift. Escalating oxygen did not help and all of our techniques couldn't prevent her from intubation.
The third patient came in with respiratory distress and in multi-organ failure. While we were on the phone with family, her heart stopped.
Although we had prepared her family for the worst, they were talking to us about how healthy and strong she was. It's so hard to put into words how sick a loved one is when the family had seen them OK just a few days earlier. They had an all-too-familiar grief reaction with crying, denial and guilt.
The fourth patient came in with respiratory failure and I had a "goals of care" discussion with family out in the street. She was intubated and died.
The way I view mental health has changed. I am in charge of our 48 training physicians. After that night, I tried to take a timeout and share with my trainees how valuable they are to the community; how they were the loving support for patients when their families couldn't be there; how it's OK to have strong reactions to what they were experiencing; how our teachers and leaders struggle with it, too; how we can be there for each other."
Dr. Linda Wang, Internist at Mt. Sinai
"It has been emotionally draining to navigate this crisis. Not only am I trying to be present for my patients who are sick and dying alone in the hospital, but I am also trying to be present for their families, who are sick with fear and uncertainty.
⠀
On normal days, I am a primary care physician. For two weeks in April, I worked a night shift at the hospital where I did my earliest medical training, going between the E.R. and the inpatient "medicine Covid" units to evaluate new patients and take care of those already hospitalized with Covid pneumonia.
⠀
One night, I got an alert around 2 a.m. that one of my primary care patients was in the E.R. She was 50, and just got an apartment for herself and her daughter. Her son was about to make her a new grandmother, and she proudly displayed the ultrasound photo on her phone's background.
⠀
For more than two years, we had been meeting every three months to try to improve her diabetes. I had seen her just a month before, and she was hopeful as ever to strike a balance between taking insulin and living her life.
⠀
Now, she was lying on her stomach before me, a large and cumbersome mask on her face delivering oxygen. Her eyes were tired but determined.
⠀
I fumbled for my phone underneath my gown. I worried that I would contaminate myself but I also hoped to get her daughter on FaceTime before it was too late.
⠀
'I love you, Mom,' her daughter cried. 'Stay strong. Don't give up.'
⠀
Within moments, she was intubated, and within a week, gone.
⠀
My colleagues who have lived through the H.I.V./AIDS epidemic are blown away by the scale of the suffering. Some feel lost and helpless. The most I can do is sit for a few moments with patients, call their families, and offer a few words of comfort."